Daily Picks M Magazine May 19 – Saturday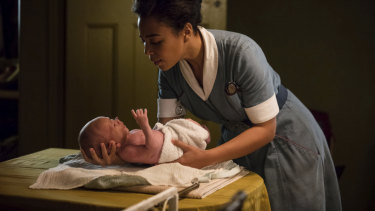 CALL THE MIDWIFE
****
8.15pm, ABC
The ups and downs that punctuate this heartwarming period medical drama are as abundant as ever, but diehard fans are well advised to have the tissues handy as an adored regular faces her most trying battle yet. On a more positive note, recently arrived Caribbean midwife, Lucille (Leonie Elliott) gets involved in the local gospel group where she meets a friendly – if unintentionally cult-like – face from home.
BILL'S TASTY WEEKENDS
**1/2
8.30pm, SBS Food Network
International restaurateur Bill Granger gets back to basics with his old-school cooking show filmed in various havens dotted about the British countryside. There's no slo-mo julienning going on here. Just a no-nonsense approach to making such hearty fare as an "Australian" meat pie, so that the cooks can get on with their weekend. Granger is a calm, practical and thoroughly likeable presence at the chopping board.