e.l.f. Cosmetics Launches New Skin Care Line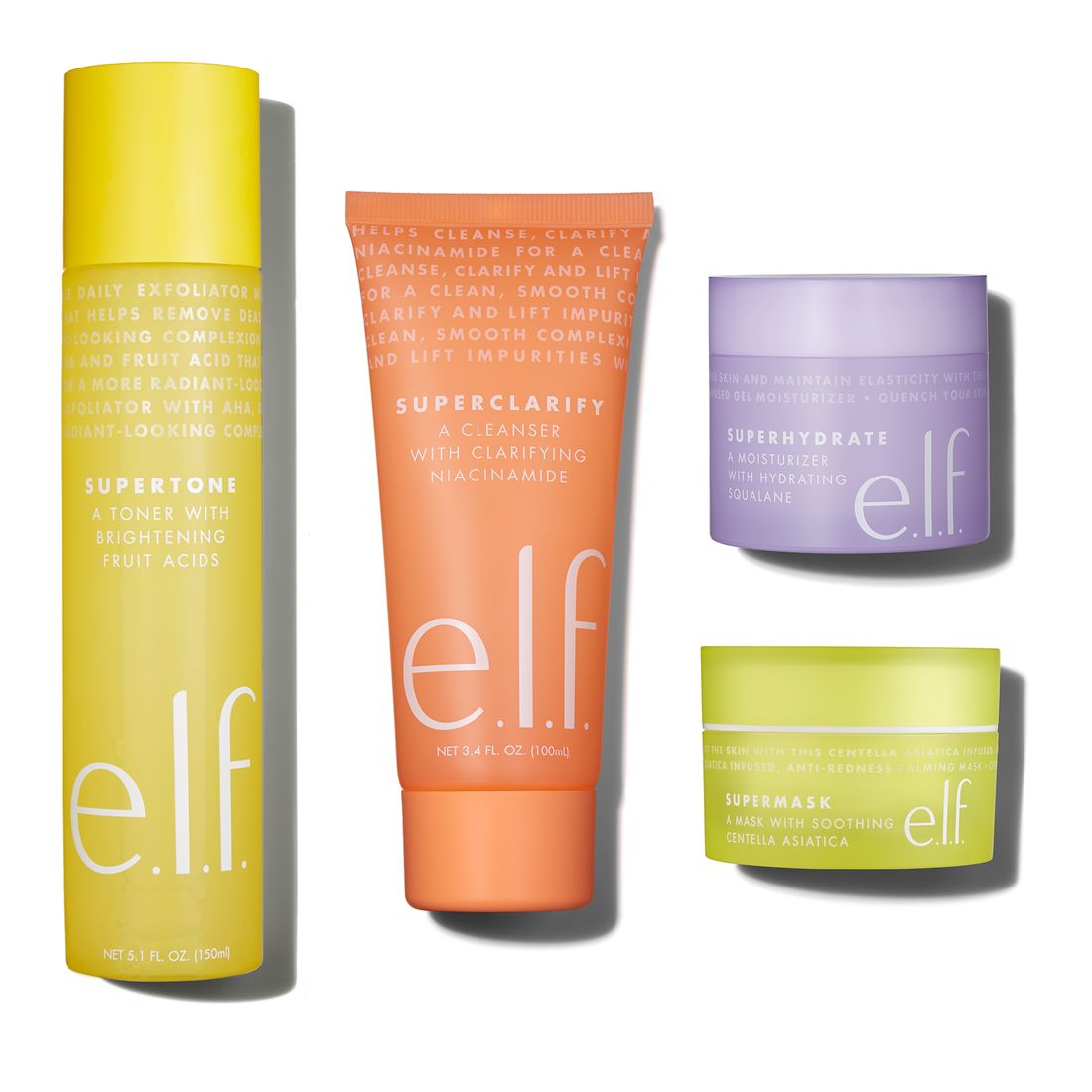 e.l.f. Cosmetics are a go-to makeup and skin care brand for those seeking affordable beauty products at the drugstore level. Their latest line of products is sure to be a hit with their large fanbase. The new "Supers" skin care collection is formulated with some impressive, high-quality ingredients and every item in the new four-piece line is under $15!
SuperClarify Cleanser ($6.00): A gel cleanser infused with Niacinamide and lavender will gently, yet effectively cleanse skin in addition to prevent clogged pores and help strengthen skin.
SuperTone Toner ($8.00): Remove dead skin cells for a more radiant complexion with this power-packed toner. It contains alpha hydroxy acids, witch hazel, aloe and castor oil.
SuperMask ($12.00): This soothing face mask may become a favourite of many. According to the brand, the thick, gel-textured mask is infused with anti-redness, antioxidant-rich Centella Asiaticatica (aka Cica), a green herb found in many Asian regimens. The Cica mask helps to calm stressed skin.
SuperHydrate Moisturizer ($12.00): This hydrating gel moisturizer is infused with much-buzzed about ingredient Squalene, a plant-derived oil that balances moisture and maintains elasticity. It also contains Niacinamide and Cica.