I gatecrashed my son's wedding. What happened next was devastating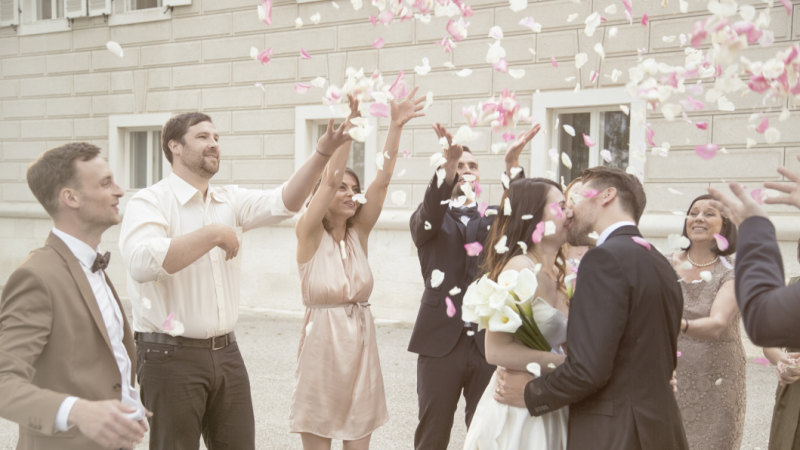 On the flight home, I squeezed David's hand and told him how glad I was I went. But when I texted James after we got home, I heard nothing. I must have texted and called six times that week and still got no response.
My younger son, Ed*, had no idea what was going on either. Then, after almost three weeks of radio silence, I received a heart-breaking text message from James, saying he never wanted to see me again. I was crushed.
James and I hadn't always had an easy relationship. His father was controlling and violent, and I found the courage to leave him when James was three and Ed was a baby. As he got older, James seemed to blame me for the split, spending more time at his father's house and siding with him in arguments, while Ed was more supportive of me. I felt I lost a bit of James every time he sided with his father, but I hoped things would improve as he got older.
Over the years, I started my own business – enabling me to send the boys to a private school – and I watched as James went to university and got his first job in advertising. Even then, he was aloof and sometimes dismissive of me.
By the time he proposed to his girlfriend of 10 years, who I really like, our relationship was fine but not especially close. I bought his suit for the big day and went for dinner with them both, excitedly discussing the wedding plans.
Loading
So the text message stunned me. I was so devastated I couldn't bring myself to reply. I discussed it with Ed, who tried to console me; he suspects that the text was written on a whim.
James offered no explanation, but I imagine his father went mad after I turned up in Copenhagen. Though James is now a grown man, he dotes on his dad. David tried to smooth things over by sending James a Christmas present, but we've still heard nothing.
Four months on, I feel bereft – it's as though I've lost James all over again, just like when he first sided with his father. I'm also confused that he can be so unkind. Deep down I know that I've done everything I can for him and I only hope that one day, maybe when he has his own children, he'll realise how cruel he has been.
Perhaps then I'll get my son back.
* Names have been changed.
This article appears in Sunday Life magazine within the Sun-Herald and the Sunday Age on sale May 19.