So Jimmy Fallon Was Challenged To Do 25 Pushups…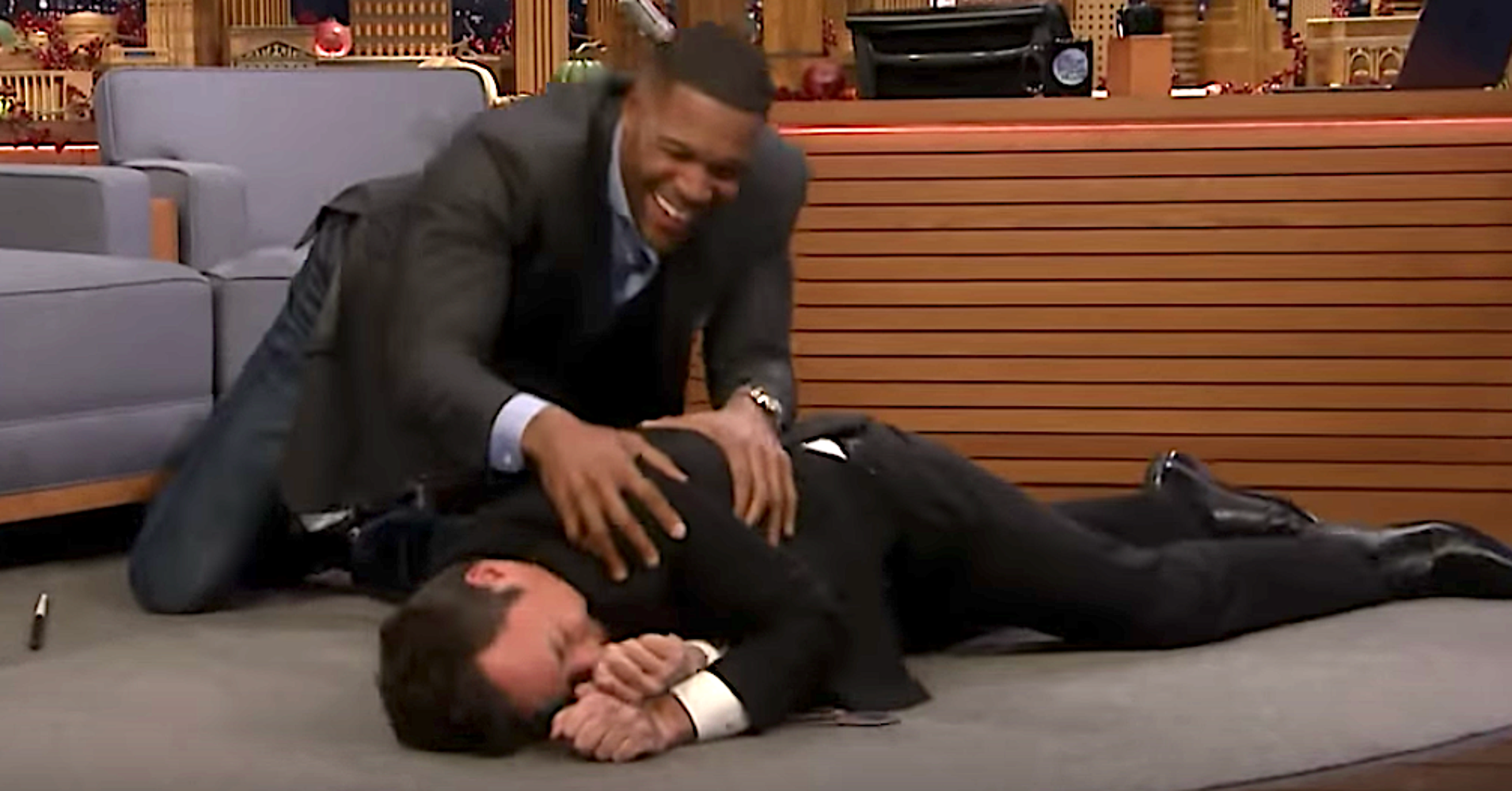 When guest Michael Strahan prodded Jimmy Fallon into attempting 25 pushups on "The Tonight Show" Tuesday, we could understand if the host were a bit hesitant.
But he was still game this time ― it was for charity after all. Strahan said he would donate 1,000 pieces of his MSX clothing line to Merging Vets and Players (MVP) ― a group that helps service men and women adjust to life after the battlefield ― if Fallon were successful.
The former NFL player also said he'd do the pushups with Fallon.
The host looked good at the beginning.
But could Fallon complete all 25? Exercise your right to find out by watching the clip above.