Sydney's favourite cinema? It's a State secret
From Bass Hill to Burwood, Chullora to Frenchs Forest, drive-ins were dotted across Sydney, until the Netflix precursor, VHS home videos, killed them in the manner they killed the radio star (the song got that one wrong).
When Dundas Drive-in was bulldozed to make way for a housing estate, I was forced to venture further afield for films: Parramatta and it's Art Deco treasures, now, alas, movie houses confined to the mists of memory: the Astra (I queued to see Abba, the Movie here, alas it's gone) and the Roxy. (First pash here! It's Heritage listed Spanish Mission-style architecture was briefly revived as a nightclub and is soon to be an office tower/leisure facility.) And the Village multiplex cinemas in Parramatta Westfield, which became a staple of such shopping centres nationwide.
So what is our city's favourite cinema? I put the call out to Sydneysiders recently and was surprised by the passion people still have for their favourite movie house. What makes a good cinema is hard to define, as it is different things to different people.
"A 'good' cinema has traditional elements of historic architecture, a tailored sound system and acoustics, with a licensed bar," says former Sydneysider now Novocastrian David Caune.
"A necessity is also a program strategy which spans film geek content to latest releases. It's about the experience – to compete with home theatre and streaming, a cinema has to supply a social experience."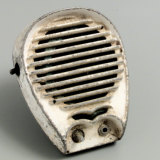 Many got honourable mentions. The Randwick Ritz, the Hornsby Odeon, Richmond's Regent Twin, the Roseville Cinema and the Golden Age in Surry Hills for their Art Deco magic.
There are inner city art house staples such as the Verona, the Chauvel, Palace Norton Street for its nearby faux-Tuscan feel, which means you can pretend you are starring in Italian Classic Cinema Paradiso.
Dendys – in Newtown and East Circular Quay – offer more mainstream fare peppered with some arthouse.
Hoyts at the Entertainment Quarter with IMAX options and its Broadway complex have the added tech and a more modern appeal, say some.
New kid on the cinema block, Palace Central Park (technically Chippendale), is proving a firm favourite, its leather chairs, small theatres and craft beers re-imaging the romance of moviegoing in a multiplex. Further afield, Mt Vic Flicks, a revamped 1930s public hall, and Wollongong's Regent are both beloved.
But hands down, the Sydney cinema that seems a firm favourite is Cremorne's Hayden Orpheum Picture Palace. According to most cinephiles this is the cinema that has it all.
"A good/retro feel, it's beautifully maintained and it's a community place, not like the modern cinemas with popcorn all over the floors and music blasting at you with arcade games," says cinemagoer Pam Stott.
"Also, it's because of the traditions like having a choc top. And the Wurlitzer playing every now and again.
"Everyone knows the seats aren't as good as … say, the Westfield Chatswood cinema where every seat is a recliner, but it doesn't matter. It's the whole experience … especially when combined with a meal across the road at Radio Cairo beforehand. I'm mid-40s and my 25-year-old nephew thinks the same. So it's not an old-lady-age thing," she adds.
Lindy Reid agrees: "It's an Art Deco beauty which keeps the local community satisfied with a broad range of fare."
With the Sydney Film Festival coming up next month, many will be making the trek from all points to my firm favourite film palace, the State Theatre. It's not just its lavish interiors and otherworldly charms (the exquisite Butterfly Ladies Bathrooms for one).
But because of the happy memory of seeing King Kong here for my 12-year-old slumber party with a group of girlfriends. As with most people's recollections about their favourite filmhouse, it's equal part ambience and the people you saw the film with that make a memorable movie experience. Sometimes what happens on the screen is only secondary.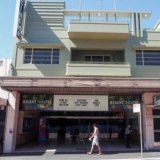 Helen Pitt is a journalist at the The Sydney Morning Herald.
Most Viewed in Entertainment
Loading