Giveaways: win tickets to Peterloo, Jazz Festival and Damon Gameau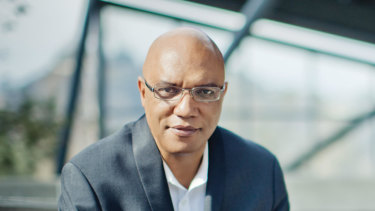 MOVIE PASSES TO 2040
Director Damon Gameau's 2040 is a hybrid feature-documentary that looks to the future, but is vitally important now. It embarks on a journey to explore what the future could look like by the year 2040 if we simply embraced the best solutions already available to us to improve our planet and shifted them rapidly into the mainstream. Structured as a visual letter to his four-year-old daughter, Damon blends traditional documentary with dramatised sequences and high-end visual effects to create a vision board of how these solutions could regenerate the world for future generations. There are 20 doubles on offer (worth $720 in total) and details that reach cinema@madman.com.au before midnight tonight have the chance to win.
WINNERS
Aura – Sound And Light At Sovereign Hill: Jo Zito and Jan Noonan.
Movie Tickets To All Is True: Helen Gae Sestero, Wayne Hansen, Olivia DeHaviland, Ted Reilly, Jenny Crane, Victoria Dorembus, Tamara Boldiston, Maxine Wright, Leah Curtis, Pamela Constantino, Buddy Watson, Paul Wiggins, Julie Gould, Danielle Rogerson, Kirsten Wallace, Annie Gillard, Tan Cheng Im, Jenny Brown, Diane Kearns, Mary Barrance.
The Art Of Luxury Downsizing: Netty Vaughan, Avis Grahame, Davina Hurst, Jonathan & Gabby Dutton, Debbie Freeman.